Hi, guy!!
It was a cloudy and rainy day on the Gold Coast but the weekend was nice weather!
How was your weekend?
Did you have a good weekend?
We spent our weekend in Brisbane.
Why Brisbane?
Gold Coas is a very relaxed town and you can enjoy your slow life.
But sometimes, we need the atmosphere of the City life!!
So we got away from the relaxed  Gold Coast town to the busy Brisbane city!
It was also my Birthday trip from Adam.
Anyway, what is your important point of choosing a hotel for you?
Room?
Location?
Price?
Service?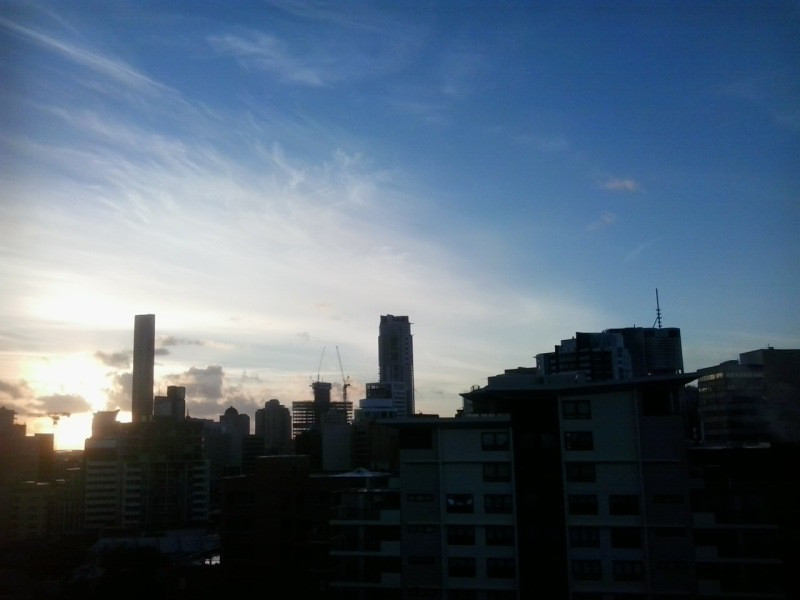 My important point is breakfast(Service), room and price.
It is very difficult to be satisfied with all points I wanted.
But this time, I think I chose a good hotel in Brisbane.
I don't know why but it was so difficult to find a hotel including breakfast.
Breakfast is not important anymore?!
But Adam and I love a Hotel's breakfast.
We stayed at the Urban Hotel in Brisbane.

The room was a good size for us and the bed was so comfortable!
They are selling this company's mattress. Ahhh, if we were rich, we would liked to buy one.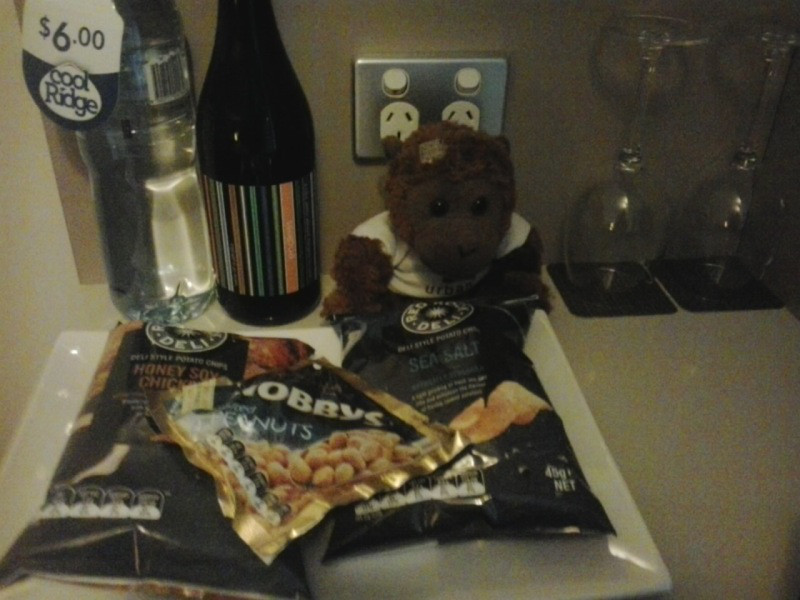 I don't know why a monkey doll was their mascot but it's pretty.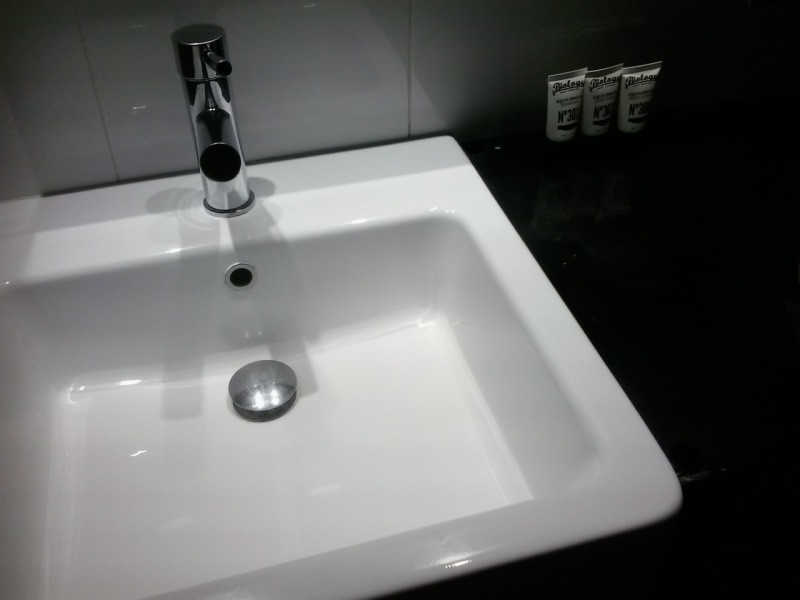 The bathroom was nice and clean as well.
They use eco-friendly amenities, and I also liked that too.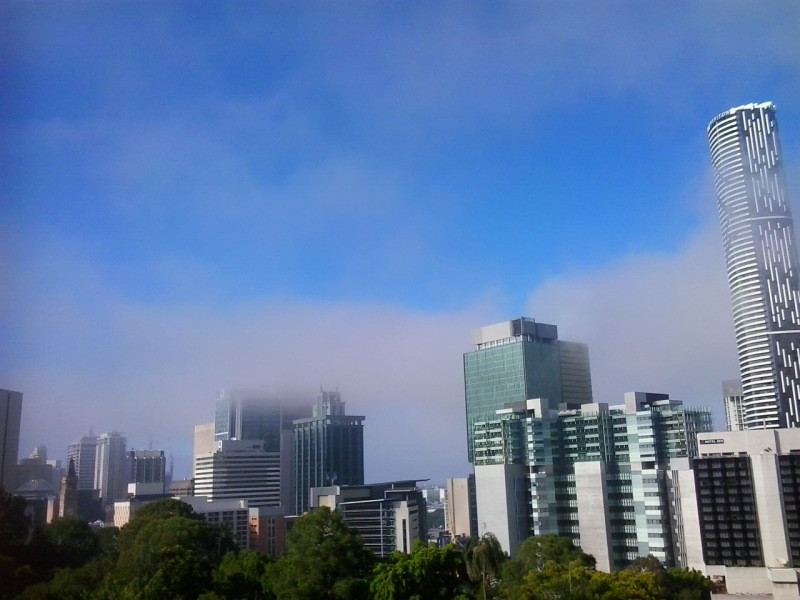 The view from the room.
There was a park in front of the hotel and as view of the city.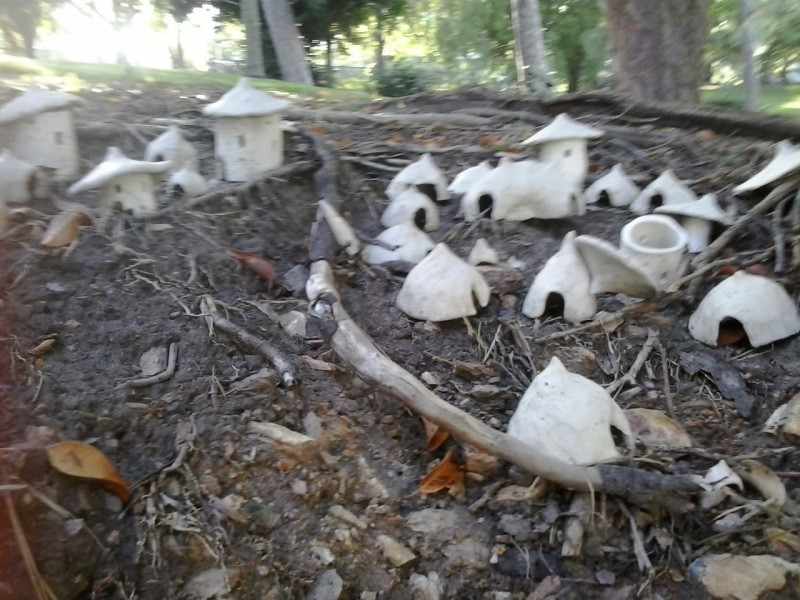 When we were walking through the park, there were some houses for the fairies. lol
So cute.
I saw a sign that said to ask someone to make the park more fun.
I think this is one of the ideas for that.
The disappointing point was we booked the room with breakfast but we had to upgrade for a hot breakfast….like eggs, bacons and sausages. (We only got the fruit and cereal.)
I didn't understand that point but it was only $10 to upgrade so we chose that…
When I was a backpacker or long term traveller, I didn't mind staying at a backpacker's hotel or motel.
But a nice hotel sometimes makes us feel special!!!
As you know, you should use TRIP ADVISER or some comparison website then you can find  special deals.