Hi everyone!
Thank you for visiting I.W.H.P's blog again.
Wow, I haven't wrote our blog so long time because
I've been busy with Instagram more and other stuffs.
It's been a month since a new year.
Our Japanese staff, Keita finished his life in Australia and
he's gone back to Japan.
He left I.W.H.P as well.
Well…he was supposed to stay in Australia little bit more but
his situation has changed.
Couple days ago, he gave me a nice message to everyone.
I would like to share his message here.
———————————————————–
Dear everyone I have met at IWHP and
those considering studying abroad or going on working holiday,
This is Keita, former staff at IWHP.
I have been living in Australia for around 3 and a half years, but the other day I returned to Japan.
As a matter of fact, one month ago, my mother fell due to a stroke and entered ICU.
I had originally planned to continue living abroad for a bit more, but immediately decided to return due to this unexpected incident.
I would like to greet everyone here, as I feel things would not be complete if I do not greet you all.
To those who I have met through IWHP, thank you so much for your support:
I believe there are people who put up with my dirty talk, and to those who were bothered when I was drunk.
I'm really sorry. Thank you.
To those considering studying abroad or going on working holiday or deciding whether or not to go:
Living abroad is more than just about acquiring language skills.
Without a doubt, you become much stronger through living abroad and studying a new language.
From my point a view, it is a good idea to leave Japan and live abroad with the intention of staying for 3 years.
If you live for 80 years, 3 years is nothing.
I shudder with fear when I imagine if I had not left Japan 3 and a half years ago.
There is a limit to thinking in your head and imagining things. However, you begin to see things once you take action and start moving.
If you are still thinking about whether to go, just go.
Things will move forward just by starting it.
People who oppose and feelings of being unsure are things to overcome.
They say that one characteristic that great people have in common is a spirit of defiance.
If you want to go to the Gold Coast, please trust the couple who own IWHP.
I will guarantee that it will be valuable.
Take action– even if it may start by asking a question.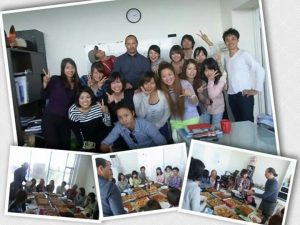 If you can come to Tokushima, I can share my experience with you.
Please think about it.
But only Tokushima.
In order to move to the next stage, I will continue studying English here in Japan.
I set a few goals.
I am already excited because I am sure that 5 years from now, I will be much stronger.
My mother's condition, which I had been worried about, is heading towards recovery.
I apologize for worrying you.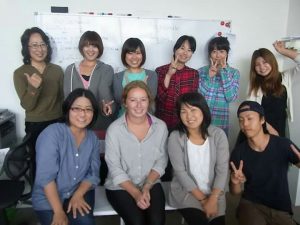 Finally, Japan is unbelievably cold. When I watched Japanese TV for the first time in a while, I learned about a village in Brazil where a lot of pretty woman live. When I grow old, I plan to go there, so now I have a goal for 40 years from now.
So everybody, please make the most of the present and begin to grow the "you" of the future.
…I sound like some sort of a con man, haha.
Thank you.
Sincerely,
Keita Ishihara

We've had a lot of memories with him.
And he is the first admin staff for us.
When I was looking for a new staff,
I didn't want to hire just anybody.
Somebody who love I.W.H.P and knows about demipair and farm job.
He was always around and he had both experience.
When I asked him if he was interested in helping us,
I still remember this was the job he was looking for in Australia.
He didn't want to do something anybody could do.
I taught a lot of things to him and I learnt a lot from him.
Sometimes, it was hard time for him but his easygoing and tough character
kept him going.
He got along with our students easily and didn't care if there was a hard time.
I know a lot of working holiday maker quit a job in Australia so easily but
he never complained and gave up.
I felt like he is coming back to Gold Coast again.
So I didn't feel time that was the last time to see him.
I hope his future will be blessed and with a lot of happiness.
He always say I am a lucky guy and everything will be alright.
So I am not worried about him. haha.
Thank you for working with us for 2 years and best luck with your bright future!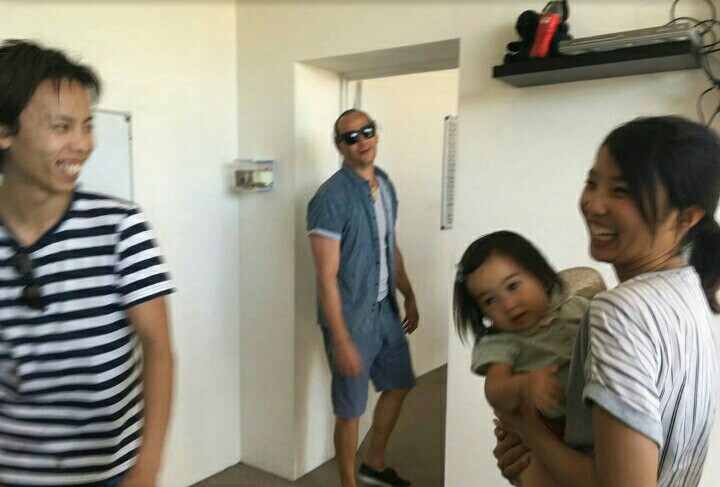 Me, Hiroko will be a support staff from now on on the Gold Coast.
And if you wish to meet one of our staff, Ayano in Tokyo or Yokohama,
we will arrange time for you to talk about Working Holiday.
I.W.H.P