Demi Pair(Part-time Au Pair) Gold Coast in Australia
Demi Pair is a part-time Au Pair, normally on 12 months Working Holiday Visa or Student Visa. You can study English at I.W.H.P from around 9:00 am to 14:00 pm daily. You live with an Australian family and provide 20 hours of work per week in exchange for their accommodation and meals.
Including accommodation and meals for $75 per week
Become a DemiPair and save over $2,000 on rent and food bills! Just as an example:
Homestay: per week cost about AUS $ 250 and a family environment, accommodation and two meals a day (breakfast and dinner).
Renting and sharing accommodation (house or apartment): per week costs about $160 per bedroom,(

food and bills NOT included

) and

no family environment.

Demi-pair per week costs about AUS $ 75

 with 

a family environment

, accommodation and 3 meals a day while helping with housework and looking after their children.
The DemiPairs can work for up to 20 hours per week and provide the following help to the families:
Helping with children in the morning, after school and at dinner and bath times.
Assisting with cleaning and housework.
Cleaning and tidying children's rooms.
Assisting with meal preparation and feeding young children.
Reading stories and playtime.
Babysitting during the week.
Who can become a Demi Pair??
A DemiPair is not a fully qualified nanny. You will provide assistance to the parents, sharing housework and child-minding duties as required. The DemiPairs range from 18 to 30 years old, but generally are in their early 20s.
[Minimum Requirements]
Age: Over 18
Love children
Happy to help with house-work, including laundry and cleaning.
Outgoing, active, responsible and friendly.
Working Holiday Visa or Tourist visa*
3 months of stay or more.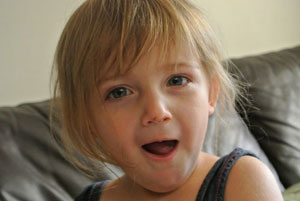 What are the good points of Demi Pair?
No experience required. You don't need a high English Level.
Only 20 Hours Per Week Assisting the Family
Private Room & 3 Meals Per Day
Daytime weekly and Free Time on Weekends (Meals are included on Weekends as well)
Schedule Example
(Monday – Friday)
Morning start from 7.00am
-Make beds
-Prepare children's breakfast and assist with packing lunches
– Assist children with a brushing of teeth & hair, dressing and getting in car
– General tidy up of the kitchen after breakfast including stacking dishwasher & wiping benches
Free Time 8:00-4.00(Study English at I.W.H.P)
Afternoon start from 4.00pm
– Fold/ iron washing & put away in cupboards
– Empty all bins and replace bag liner
– Assist with bathing & dressing children
– Play with children
– Clear table after dinner & assist with tidying kitchen
– Supervise children with teeth cleaning/toilet, ready for bed
– General tidy up of toys
Who will are the families?
Our families are all interviewed and selected for their suitability. All placements are monitored by I.W.H.P; participating families are well-informed and welcome International students into their homes. The family will do everything they can to ensure their DemiPair feels safe and comfortable.
Program fee
[supsystic-price-table id=10]
Demipair FAQ
[ultimate-faqs include_category='homestayanddemipair']