I would like to announce our special today!
✨✨2017 Last Special✨✨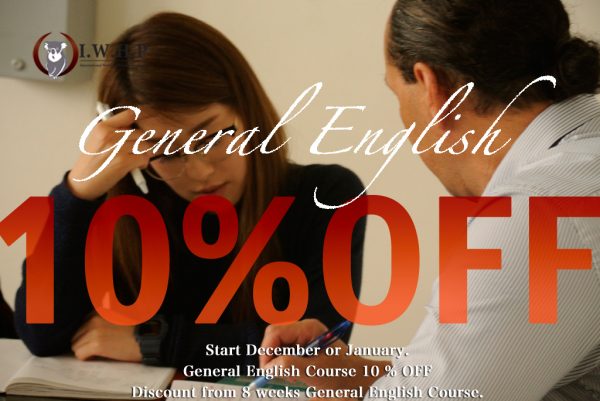 General English 10% OFF start from December or January!
Discount from 8 weeks General English course.
For example, if you apply for 12 weeks studies, the tuition fee is going to be $1800(Inc GST). $180 discounted.
Don't miss this chance, and look forward hearing from you!