Good morning everyone!
Another beautiful and hot day on the Gold Coast.
We would like to introduce to you new listening practice called "Dictation".
This is a good way to train your listening and writing skill.
⚠️Please have a pencil and notebook ready.⚠️
1)??Listen carefully.
Dictation Practic
↓
2)✍?write down what you hear.
Repeat as often as you like.
↓
3)?Check the answer.
↓
4)?Then tell us or write down your own experiences.
[read more]
[Answer]
When was the last time you did something dangerous or exciting.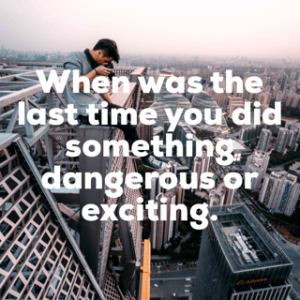 Did you get all of the words?
Don't worry! Practice, practice, practice!
Have a nice day!
[/read]