Hello! This is Hiroko from IWHP and thank you for visiting our blog.
Today, I would like to talk about the difference between Demi pair and Au pair, its advantages and disadvantages!
Demi pair and Au pair are the same as taking care of children and housework, but there are a few things that you are different.
Let's take a look at the differences!
About Au pair
Au pair is also called Mother's Help or Live-in Nanny.
This is an exchange style for international students who would like to live overseas.
You can earn money by helping with the housework and taking care of the children whileliving with the family.
What the family provides, normally, is your own room (in the host family's home) plus 3 meals a day, as well as a small pocket wage.
The pay depends on the workload of the family. You can earn from $ 180 to 300 per week. There are also families that will offer up to $ 400 per week.
The average help time is 30-40 hours per week with Saturdays and Sundays basically free.
However Au pairs require a high level of English.
Advantages of Au Pair
The biggest advantages for an Au pair is you can get money and you don't have to worry about costs, such as meals and rent.
Because of the family environment, it is safer than a share house or backpacker, and there are more chances to communicate with the family and to improve your English.
Disadvantages of Au Pair
The disadvantage of Au Pair is that your time is not flexible.
Just like a standard job, you have to work 30 to 40 hours a week for the family 5 days a week, so your time is restricted.
If you're going to do Au pair, you should really love children and your main purpose in another country should focus on Au pair.
If you want to work as an Au pair, you will work normally 6 hours a day. And you will be asked to stay from 6 months to 1 year.
If you're coming to Australia on a working holiday, I think it's better to try something different than focusing on an Au pair.
Next, let's take a look at Demipair.
About Demipair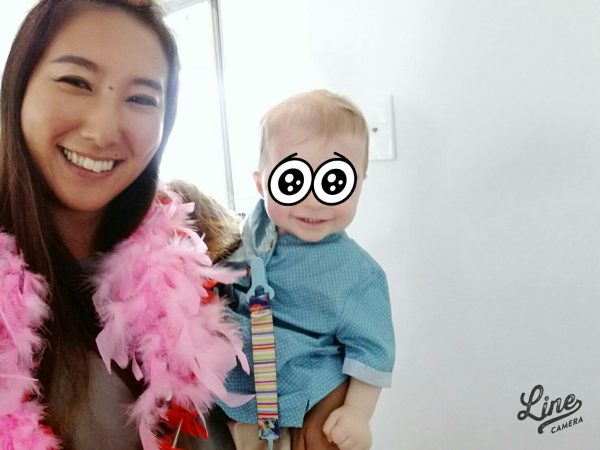 Demi Pair's "Demi" means "half" in French.
Because it is half, a Demi Pair works less than an Au pair.
However, there is no money offered by the family.
Work is roughly 18 to 20 hours per week, and meals and housing are provided in the same way as an Au Pair.
The Advantages of Demi pair
The advantage of Demi pair work is that a lot of families are more flexible and will accept you even if you do not have a good level of English.
And since the amount of working hours is less than an Au Pair, it means that there is a lot more free time.
The minimum lengths of staying is usually 3 months, so you can enjoy working in other areas afterwards.
Even English beginners can start, so you can improve your English skills communicating with the family in an English environment.
The disadvantages of Demi pair
The disadvantage of Demi pair is you are not paid even so your savings last longer as you don't have to pay rent or buy food.
Demi pair gives you the time to be able to go to a language school or join a club as you have the extra free time, but if you don't spend your free time wisely, you may start getting bored so, I suggest that you find something you can enjoy doing, not just doing Demi pair.
Summary
What did you think?
Please think carefully about which one you think is right for you, Au Pair or Demi Pair.
We believe that Demi pair can improve your daily conversation as well as studying English at a language school.
If you are interested, check out our Demipair Program!