Hello from Gold Coast!
Thank you for visiting IWHP's blog again!
It's been hot day on the Gold Coast! It is surprise!
I think Spring is already over and is summer now.
We went to swimming pool on the weekends.
My daughter enjoyed swimming in the water even if it was still bit cold.
DemiPair special will finish soon.
If you are interested, please do not hesitate to ask us!
We are welcome all demipairs from any counties if you can have a working holiday visa.
Ok, I would like to share about our students's road trip again.
Today is about 3rd day!
Here we go!
This is a road trip story which these 4 students decided to do from Gold Coast to Sydney and Melborne in Yoda's little Mitsubishi Mirage.
Crazy Animal and Movie lover who eats a lot.
Musashi's buddy. Sometimes she shuts down and her mind goes somewhere.
Used to be a nurse in Japan. Typical Japanese girl.
A crazy guy who came to Australia with a small backpack with little clothings.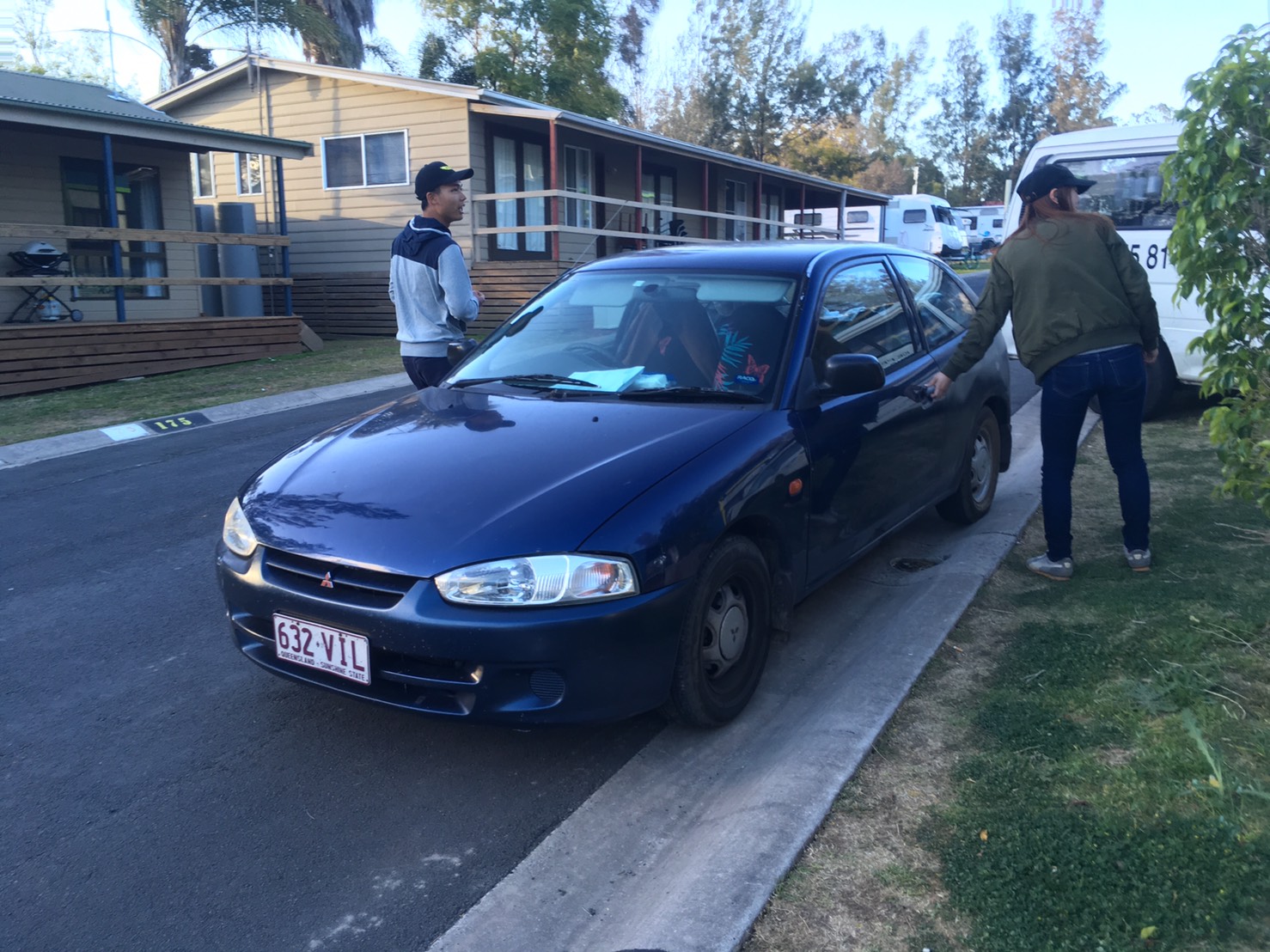 Most important item for this trip.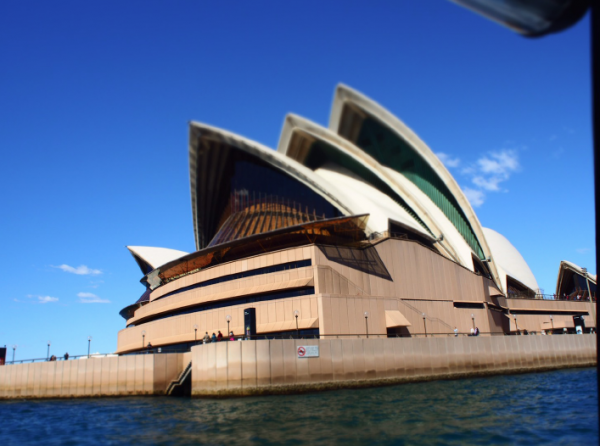 <Day 4>
Today's writer is Kojiro..
Now we are in Sydney!
We went to CBD today.
It was a very cold night and I woke up many times in the middle of the night.
I saw a big Bush Turkey when I came out from the tent.
I realised I am in AUSTRALIA!
Musashi loves animals so she went closer to the Turkey.
She tried to touch it but the Turkey bit her hand. She bleed. Never mind, Musashi.
We were supposed to go to Taronga zoo today but Yoda was exausted from driving so we changed our plan to go city sightseeing.
It was a beautiful day and everybody got in the car and drove to the City.
Sydney's roads are narrow and windy. It was exciting to drive it.
The parking in Sydney was all expensive. There was no free parking.
We parked our car for $56 per day.
We went to the Sydney Opera House by foot and all the buildings looked like Europe. Also the Sydney Harbour Bridge and Opera House were magnificent.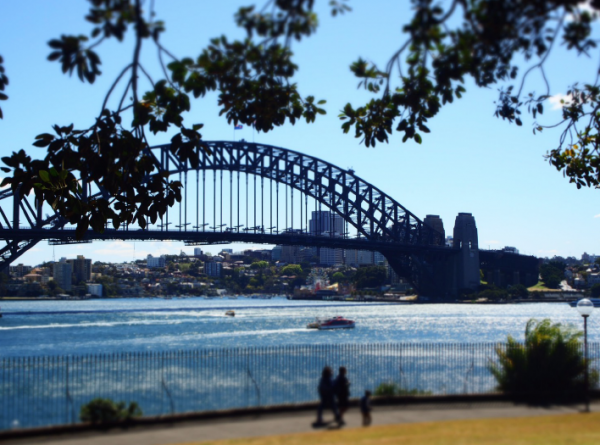 We found a park and lied down on the grass. I felt that I am in AUSTRALIA again.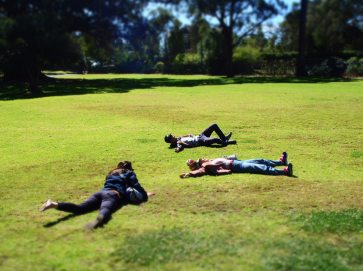 We got on a Ferry Taxi and looked underneath the Harbour Bridge. We were all excited.
After that we went to China Town and Adam recommended us to go to a food court for local Chinese people. We found it and ordered some Chinese food. Samba ordered noodles with beef but the beef tasted like squid. Everybody agreed that the beef was squid.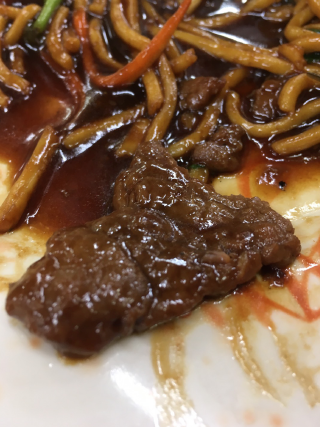 The meals were too big to eat but Yoda managed to finish everyone elses food.
I realised yoda is a boy!
Samba was muttering that her face was getting bigger.
Musashi admonished that "It is not your face's getting bigger, you are getting fatter!"….wow, Musashi! Lol
After lunch, we headed to our accomodation. Samba wanted to go to Bondi Beach but we ignored her idea.
Today's accomodation waaassss a CARAVAN!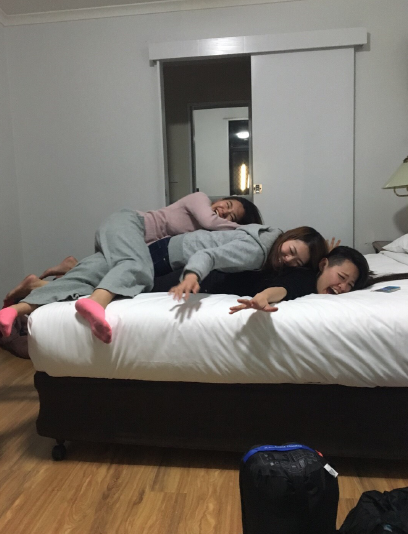 This was like a hevean!!!!
We can sleep on the beeeed! Yaaay! So happy!
Everyone was excited so much!!!
We had Tacos tonight and enjoyed them so much.
Hahhhh…a warm room made us so happy.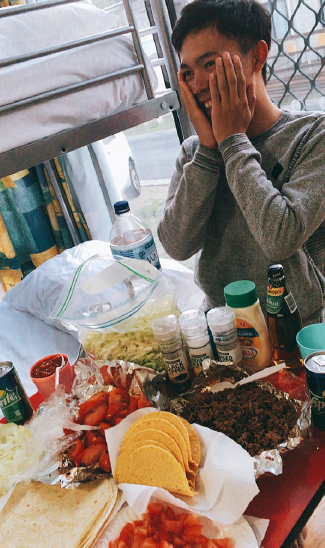 We are planning to go to the Blue Mountains tomorrow, so we went to bed early.
*On the 2nd day, Samba said that me and Yoda were a nice couple, but it is not TRUE!
<Today's accommodation(Same as 3rd day)>
Ingenue Holidays Avina
227 Commercial Rd, Vineyard NSW 2765
<Today's travel distance>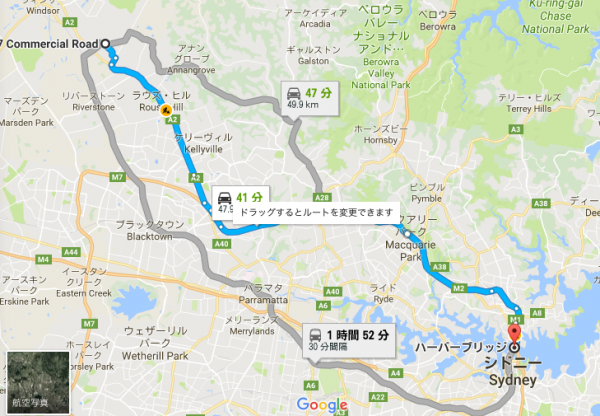 Hahaha, they finally arrived in Sydney.
And the local restaurant we went was actually really nice!
I think you guys ordered something different.
I guess you guys had a really good time in Sydney CBD!
See you.