Hello from Gold Coast!
It's been very good weather!
The winter was over so it is getting warmer and warmer.
But Sydney and Melbourne area seems to be still cold.
I saw snowing in Melbourne on the TV!

Ok, speking of Sydney and Melbourne, today's topic is something different from usual.
Four of our students graduated just recently and started to road trip from Gold Coast, Sydney to Melbourne by a car!

When I heard the story of adventure, it sounded very fun!
So I asked them if we could share that travel journey with everyone.
They were happy to do that!
From Today, we will put the articles they wrote about their journey.

[Student's character]

Little bit about the students.
Their names are all nickname from school.
Crazy Animal and Movie lover who eats a lot.
Musashi's buddy. Sometimes she shuts down and her mind goes somewhere.
Used to be a nurse in Japan. Typical Japanese girl.
A crazy guy who came to Australia with a small backpack with little clothings.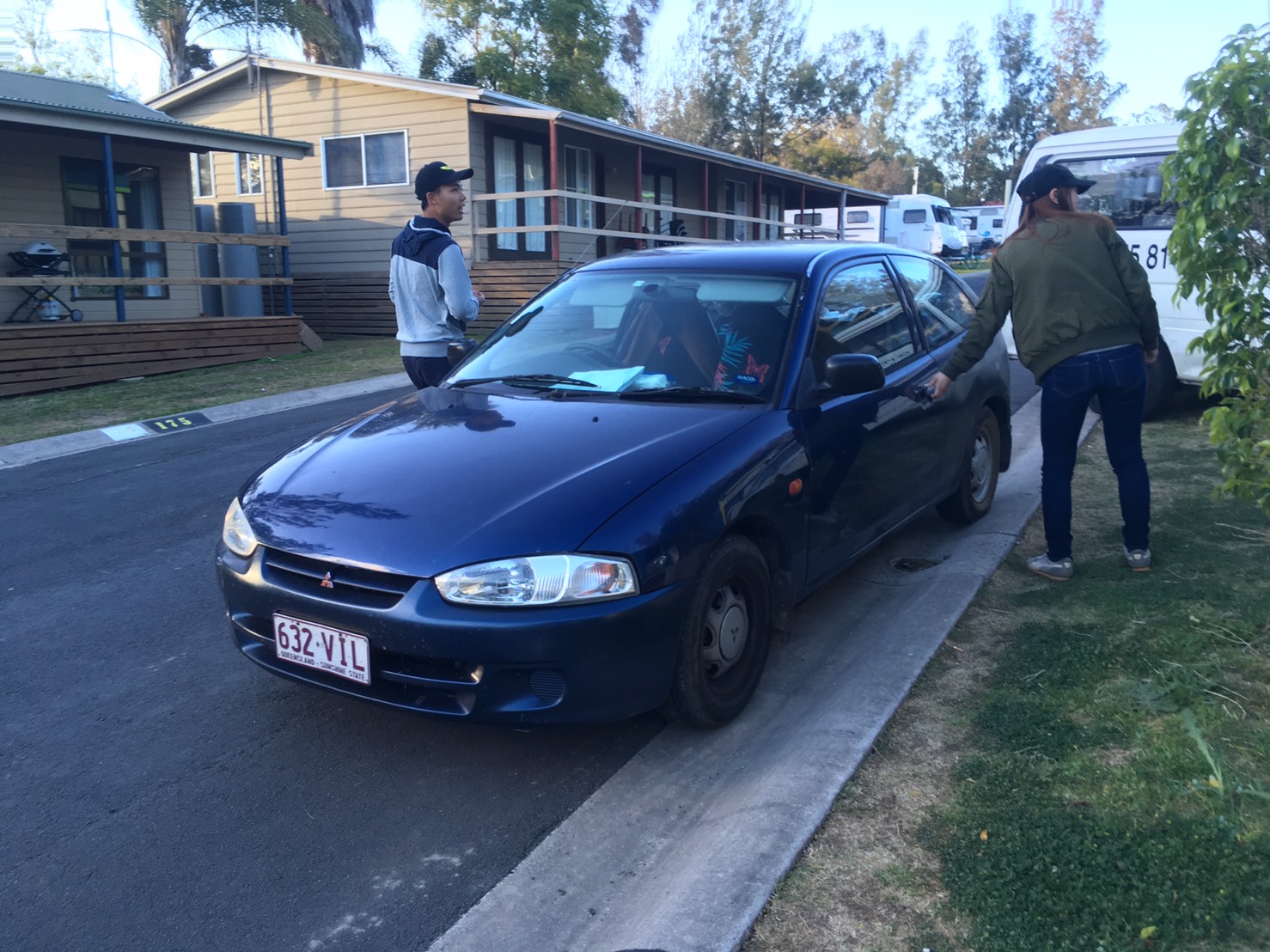 Most important item for this trip.
This is a road trip story which these 4 students decided to do from Gold Coast to Sydney and Melborne in Yoda's little Mitsubishi Mirage.
<Day 1>

[First plan] Pack everything away and load up in to the car.
Leave Gold Coast at 12.00, and arrive in Port macquarie at 18.00 pm and caming. [Actual travel]
Today's writer is Musashi.
We could leave one day earlier because Samba could take the day off.
It was good start until then…however we found the car's break lamp was not working but it looked like it was easy to fix.
So we decided to take the car to the mechanic and later carried with our first plan.
While fixing the car, Yoda made some pocket money with Uber delivery service and I was supposed to clean the room for him but overslept.
It took longer to change the lamp than we thought.
At this stage, we lost a lot of time…for sure.
Around 12.00, we picked Samba and Kojiro up and tried to load their stuff into the car, but there was too much. We had to unpack and pack them again.

Kojiro's share owner's son game us a cupcake❤️
How lovely!
We lost more time again….
15.00, We finaly left Gold Coast, and changed our distination to Yamba which is about 3 hours away from Gold Coast.
18.30. We arrived in Yamba, bought some food for the night and looked for a camping place.
We arrived at one of the camping places but it was too late.
The reception was closed!!
It was already passed 19:00, so we drove very fast in the dark to look for other accomodation, but suddenly a Wallaby jumped in front of the car and we thought we all were going to die so Yoda had to drive carefully again.
We found another camping place but the reception was also closed!!
We searched the internet and booked another caravan park from online.
It worked! We prayed that the place would be open and drove quickly to get there.
The reception looked closed but somebody answered the phone! Hooray!
And the staff member was amazing but he spoked so fast so it was hard to understand…
Anyway, at 20.30, we finally started setting up our tent!
3 girls had no idea how to set up the tent so the tent and car was full of bugs. The young receptionist came down to see how we were doing.
He laughed at our tiny tiny tent and it was embarassing…it made us realise there are camping professionals out there.
21:30, we didn't want to make another mistake again so booked next accommodation first and four of us slept in the 3 people tent.
<Today's accommodation>
Blue Dolphin Holiday Resort
Yamba Rd, Yamba NSW 2464
(02) 6646 2194
https://goo.gl/maps/f5amFZtpnkz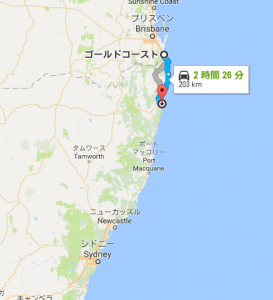 Today's travel distance.
To be continue…….