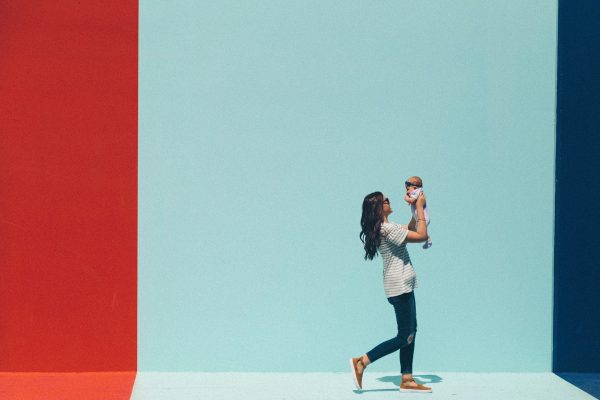 Demipair / Aupair Program
Demi Pair/ Aupair Gold Coast in Australia
A Demi pair is a part-time Au Pair, normally on a 12 month Working Holiday Visa or Student Visa.
Demi pairs usually start from around 6:30 to 8:00 am and are then free to do what they want until around 14:00 pm daily.
They will then commence working as a demi pair in the afternoon.
Demi pairs live with a family and provide 20 hours of work per week in exchange for their accommodation and meals.
An Au pair is also called a Live-in Nanny.
This is more suitable for people on a working holiday visa as the hours are longer.
An Au pair earns an allowance by helping with the housework and taking care of the children while living with the family.
What the family provides, normally, is your own room (in the host family's home) plus 3 meals a day, as well as a small wage.
The pay depends on the workload of the family. You can earn from $ 180 to 300 per week.
There are also families that will offer up to $ 400 per week depending on their needs.
The average help time is between 30-40 hours per week.
Au pairs do require a higher level of English and a drivers license may be riquired for pick ups and drop offs at school.
4 reasons why you should choose being a Demi Pair in Australia.
Living and working with an Australian family can have a lot of benefits, such as improving your English conversation skills.
The more you interact with the family, the faster your English conversation skills will improve, and the faster your conversion skills improve, the more confident you will become in interaction with others.
Share house vs Demi pairs
Choosing a share house where only people from your country live may be comfortable, but it is the same as living in shared accomodation in your own country.
As a Demi pair you can learn from the family such as up bringing, customs, food and lifestyle.
Spending 3 months with a Demi pair family and getting to know them can sometimes make saying good bye difficult.
Children get used to the Demi pair and beg them to not leave, the host mother and father might ask you to extend your time with them.
It's good to have a relationship where you can stay connected, even after you have finished.
Yes, money, when travelling money can become a big concern, and what matters most when you are travelling or studying abroad is the cost of living.
Rent and food expenses will always be the biggest expenses, as they are paid for and bought daily or weekly.
However, if you choose being a Demi pair, you can save on both of these, which gives you more money to spend on yourself or fun things to do in Australia.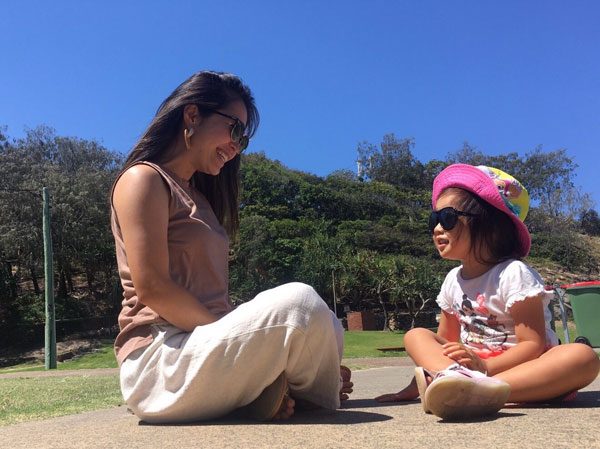 Who can become a demipair / aupair?
A DemiPair/Au pair is not a fully qualified nanny.
You will provide assistance to the parents, sharing housework and child-minding duties as required. Their age ranges from 18 to 30 years old, but generally are in their early 20s.
Demi pair Minimum Requirements
Aupair Minimum Requirements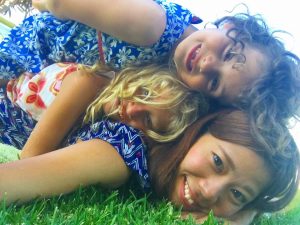 Demi Pair Sample schedule
Morning start from 7.00 am
Afternoon start from 16.00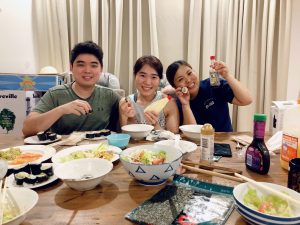 Morning start from 5.30 am
 Au pair have 3 hours break.
Afternoon start from 14.30
90 days English with Demipair plan
2 days a week for 10 weeks English study at the Teacher's Home
help opening bank account
setting up the mobile phone and bus card
Help applying for a blue card
$770
+$110 Brisbane
(Inc GST)
Help opening a bank account
Help applying for a blue card
$ 440
+$110 Brisbane
(Inc GST)
Help applying for a blue card
*Childminding experience more than 200 hours
*Good English communication skills
*Drivers license to drive in Australia
01. About 6 months before coming to Australia
If you have any questions or concerns before starting the Demi pair / Aupair program, please feel free to ask us!
02. About 3 months before coming to Australia
Please register with us to get started! We will arrange a family for you.
03. About 1 month before coming to Australia
Once we find the right family, we will send you the family profile.
You can also request an online meeting with the family or vice versa
Once the family and Au pair/demi pair are happy, the placement is complete.
Please make sure you have some photos of yourself, with family and friends!